Subscribe to our blog to stay up-to-date.
---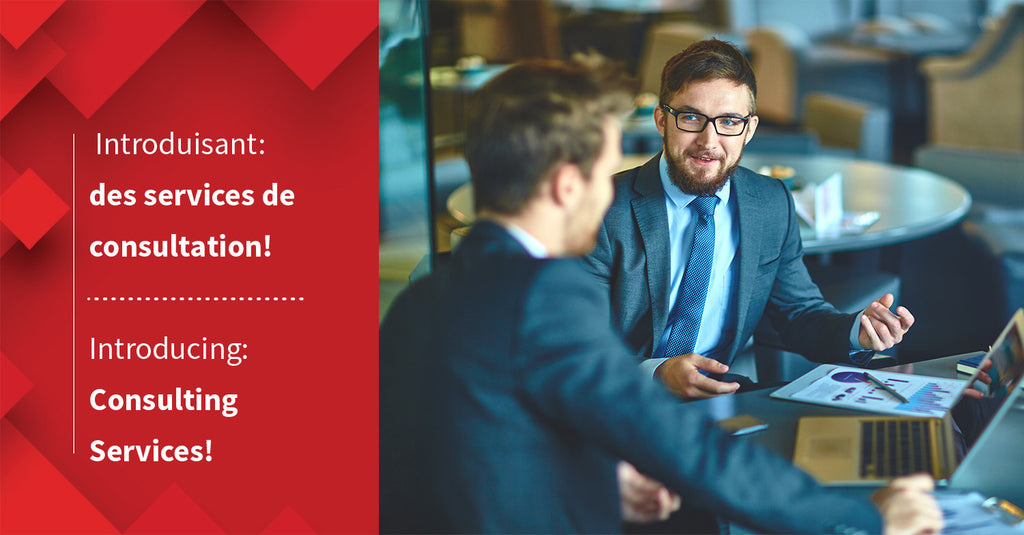 Consulting Services
Tue Mar 16, 2021 | jean-francois roberge
---
We know things have been a bit tough lately. We've been working hard to find a way to make your lives easier though. Which is why XMA (Xerox) is excited to announce the launch of our newest division—Consulting Services!


We are putting forward many years of savoir-faire and our experience in business development and sales planning—not to mention, Xerox has a strong reputation for their sales (for good reason) and we are excited to share our best practices with you.


Here's what these services can do for you.


We will provide strategic sales consulting services to help small medium enterprises (SMEs) structure their sales force to ensure sustained growth and enable them to achieve their growth objectives.


Interested yet? Here's some information on the six pillars we've based our consulting services around.


1. Data Analysis
In-depth data assessment to have a better understanding of your historical data points and business trends in order to provide strategic recommendations. 
2. Executive Planning
Craft a comprehensive growth plan based on historical data and market trends and then deploy/implement the detailed sales budget on a monthly/annual basis.
 
3. KPIs & Compensation
Implementation of a detailed structure of value-added sales activities, KPIs and compensation plans, allowing representatives to maximize their productivity towards the achievement of organizational objectives.


4. Sales Strategy
Design and implement a lead generation strategy to find new opportunities and areas for growth. 


(click image to enlarge).


5. Sales Playbook
Develop and implement workflows to standardize each step of the sales cycle—empowering your sales team by giving them the tools they need to perform.

6. Sales Bootcamp
An in-person immersive training program where your sales team will have the opportunity to learn: 
The evolution of the sales force and the 3 pillars of performance.

How to distinguish between high yield activities versus low yield activities.

We will develop a tactical plan to find new opportunities.

How to master the sales cycle.

Personal leadership.




Meet Our Consultants:


Michel Blais
15+ years of experience! 

Has led over 100+ sales bootcamps for new hires/salesforce.

Entrepreneur and trainer who successfully led the restructuring of two acquired companies, which resulted in a marked increase in sales.

Danny Lambert
Led and managed international sales teams and was directly responsible for the growth of the Americas and EMEA portfolio for the Airbnb-Luxury division (launched over

25 new markets

worldwide). 

Strategic leader promoting a corporate culture based on diversity, inclusion and cross-departmental collaboration.


Our experienced consultants can help you set up a growth plan, business KPIs, and sales playbook to empower your sales team to perform at their highest level.


There are also grants available to help entrepreneurs pay for a portion of these fees and we have the expertise to help you get the right grants.

If you're interested in learning more about any of the above, please contact us today. You can also read more about our consulting services here.