Subscribe to our blog to stay up-to-date.
---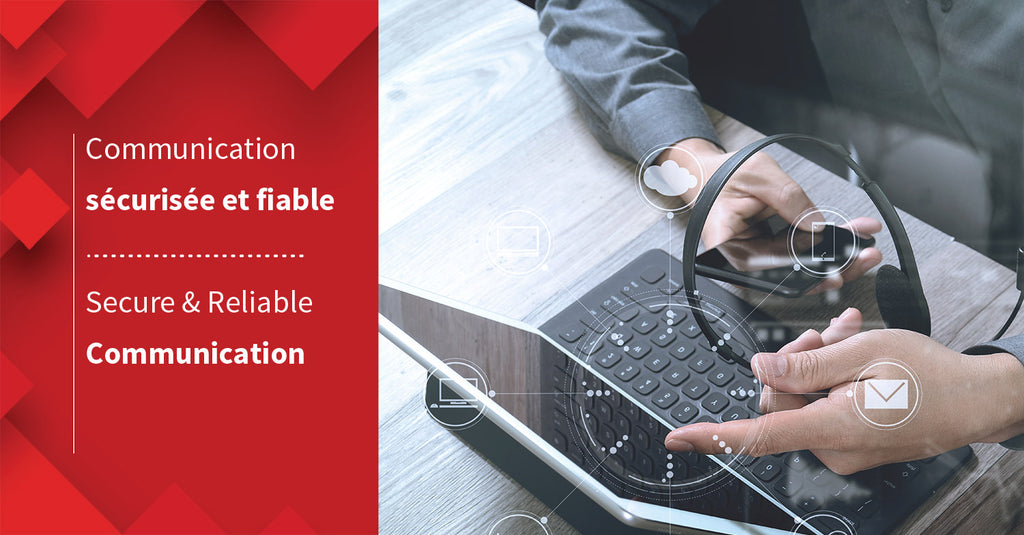 Why You Need to Invest in a VoIP Solution
Fri May 21, 2021 | jean-francois roberge
---
Your customer relationships are everything and after what we've all been through this year, we can see that more than ever. In order to maintain a good rapport with your customers—you need to be able to effectively communicate with them from wherever you are. 
For that reason, many businesses have started investing in VoIP (Voice over Internet Protocol). This solution comes with a substantial amount of advantages. 


Here are the reasons you need to invest in a VoIP system.


Your Customers Will Be Happier
1. No more long-distance charges for your customers. 
Do you have clients who are in different regions? The VoIP solution allows you to have numbers from different regions on the same corporate system, so no matter how remote they are, they won't have to pay long-distance charges in order to reach you. 
As your business grows, you will continue to branch out to different areas, and this feature will allow you to do so without any stress or issues.


2. You will always be online. 

When having network problems, typically, the first issue that comes to mind is your phone lines. Panic sets in immediately. How can you get the word out? What if someone needs something critical? Luckily, when using a VoIP system, you won't have to worry about that. All calls can be easily rerouted to a mobile phone. 
Another significant bonus here is that you and your team can reroute your calls to your mobile phones at any time. This means that you can easily communicate with your customers whenever you need to and from wherever you are. 
*Bonus: voicemail messages can be forwarded to your email!



You Will Pay Less Money
Your VoIP system will connect to your existing network which means that you don't have to worry about things like installation costs, and dealing with new cables (which you already have enough of). Additionally, you have the power to control the system from your computer, so you won't need to worry about paying service fees every time you require a system change (like a new extension for your growing team!). 



It Is Perfect For Employees Who Are Working From Home


1. Your team will be easily connected.
Your team can connect to the VoIP system via their home internet—so it doesn't matter if they have poor cell phone service! While using the VoIP system, they can also join in on video conferences to stay connected and engaged with each other (and their clients!). 

2. Your information will be more secure.
If you're like most companies, you're probably worried about the security of the connection that your team is on at home. With a VoIP system, conversations and personal information will remain confidential. 
VoIP providers also have the ability to check the security of your team's connections so you can feel confident in knowing that your data will be safe and secure at all times. 
If you want to have easier and more reliable communication with your clients, spend less money on your phone systems and increase your security—VoIP phone systems are for you. It's a simple solution with a lot of benefits. 
Contact XMA Solutions Technologiques for more information. We'd love to discuss your growing business with you.