Subscribe to our blog to stay up-to-date.
---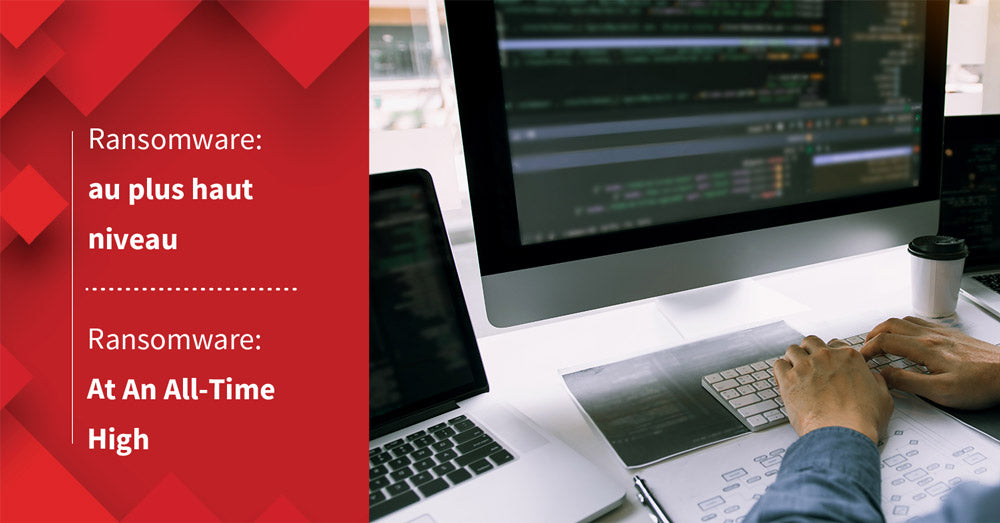 Is Your Company Protected Against Ransomware Attacks?
Tue Dec 22, 2020 | Deborah Hamon
---
Cybercrime has become uncomfortably common, and cybercriminals have learned new tricks, making them increasingly more powerful. These are dangerous times for businesses small and large. Firewalls (the safety net most of us rely on) are no longer enough to protect your business.


This issue hits close to home for us because it is also on the rise in Quebec. Many businesses are currently dealing with the stressful and costly aftermath of this.


We urge you not to be one of them.


Ransomware is one of the more common forms of cyberattacks and is currently at an all-time-high. So, let's start there.


What is Ransomware?
Ransomware attacks typically involve a cybercriminal and an individual within an organization. The attacker will gain access to important company information and threaten to publish said data, or, threaten to block access to the network until the ransom is paid.


Many ransomware attacks come through via phishing or spam emails containing malicious links or attachments to download. Once the link is clicked or the file has been downloaded, there is unfortunately not much that you can do.


What to Look Out For
We recommend educating your employees on the different types of threats that exist and what to look out for so that they may think twice before clicking a link or downloading an attachment from an unknown source. Some things to check for when receiving an email: 
Poor spelling/grammar

A request for personal information (or sensitive company information)

A spelling error in the email address (perhaps it appears to be coming from the CEO named Jack but it is missing the letter "k" in the email address)

Mismatched URL

Misleading domain name

A sense of urgency in the email copy

An aggressive tone in the email copy
How We Can Help
We have a solution that can be deployed quickly and will help protect your company immediately. Our SOC (Security Operations Centre) solution will:
Detect and block intrusion attempts

In the unlikely event of an intrusion—the intrusion would be immediately isolated—preventing it from spreading throughout the network. The device would also be automatically reverted to the pre-intrusion state.
This service also includes ransom insurance up to $1 million—so you will have guaranteed protection against these growing threats. You can read more on this solution here.

What is the Cost?
The SOC solution is as low as $15.00 per user and per server, per month.
For example: if you have 2 servers and 30 users, you will be protected 24/7 for $480.00 per month.
Cybercrime is much bigger than your in-house IT team can handle. We have made protection simple and affordable because we know that the stakes are higher now than ever before and we don't want to see our Quebec businesses suffer. 
We can get you to safety quickly. Contact us to get started today.