Subscribe to our blog to stay up-to-date.
---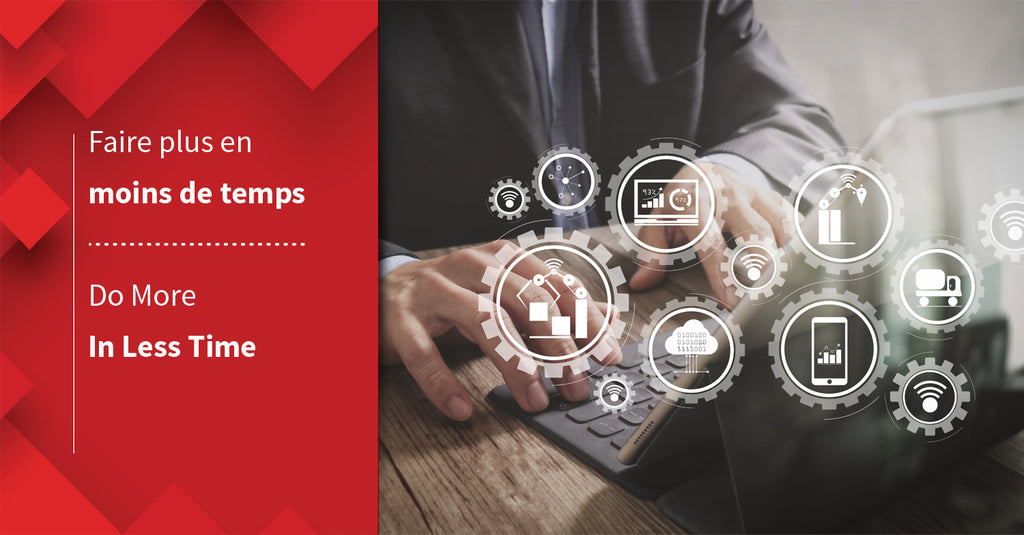 4 Repetitive Tasks That Can Be Easily Automated
Fri Oct 15, 2021 | jean-francois roberge
---
Do you want to save time for your team so that they can be more productive on a daily basis? Many accounting and administrative tasks are easily automated and could be a great long-term solution for your organizational growth. Many companies have moved towards a digital transformation in the last couple of years and have seen how beneficial the elimination of tedious tasks is to their business. 
Here are four tasks that can (and should) be automated in your business and how XMA can help your business succeed. 



1. Automation of Data Entry

Not sure where to start and looking for a quick and easy way to cut costs in your business? Automating data entry in your internal systems allows your teams to save a lot of time and eliminate the risk of human error. You'll finally be able to assign your employees to tasks that add more value to the company.
How XMA Will Help:
By using our intelligent solutions, all information will be automatically entered into your accounting system once the validation and approval process is completed. You can therefore say goodbye to time-consuming tasks and use these saved hours to focus on more value-added tasks.

2. Data Validation

Are you currently processing manual invoices, purchase orders and receipt slips that you need to compare against each other to ensure the validity of your invoices? Automating this task is also possible. By capturing the relevant data from your invoices and comparing it automatically to your internal data, we can detect any variation in amounts and quantities on your invoices and save your team a lot of time. 


How XMA Will Help: 
Our solution will check your invoices and POs for compliance so you don't have to!
Validation time will be significantly quicker.
The risk of human error and delayed payments will be eliminated.
3. Document Management

Do you manually process a lot of documents that you need to file, archive and manage and are you looking for a way to simplify your work? The artificial intelligence built into our solutions allows you to organize automatic filing plans without any human intervention. Information is always at hand and a simple search allows you to consult one or more documents in a few seconds.


How XMA Will Help: 
With XMA's intelligent, centralized management tool, you won't have to worry. Documents that are related (including invoices from the same supplier or quotes that complement each other) are filed together. Purchase orders and invoices can even be linked together with this highly automated system. 
Our solution will also help you FIND the right files. It will read and understand the text content of the document, which allows it to store it in an organized and structured way. You can find a datasheet, purchase order, or invoice by simply entering a date, number, code, or the customer's name. 
4. The Approval Chains
Are your approval requests piling up on your supervisor's desk or getting lost in your emails and the processing times are endless? Creating automated workflows makes this task much more efficient. By creating business rules, our systems can determine who should be assigned a document and set up an electronic approval chain to process all types of documents.
How XMA Will Help: 
There are workflows that can be set up to make this process much smoother. You can set up workflows so that specific types of documents always get sent to a specific manager. Documents will always be sent to the correct person AND what's more—you can feel confident in knowing that the version posted is the most recent version available. 
Regardless of industry or size, companies need to take on a digital transformation in order to survive in this evolving, competitive landscape. Give your employees more time and allow them to fully showcase their skills by investing in automation—you won't regret it. And they just may stick around a little longer, too. 
Contact us and let's talk about how you can start your digital transformation today.