Subscribe to our blog to stay up-to-date.
---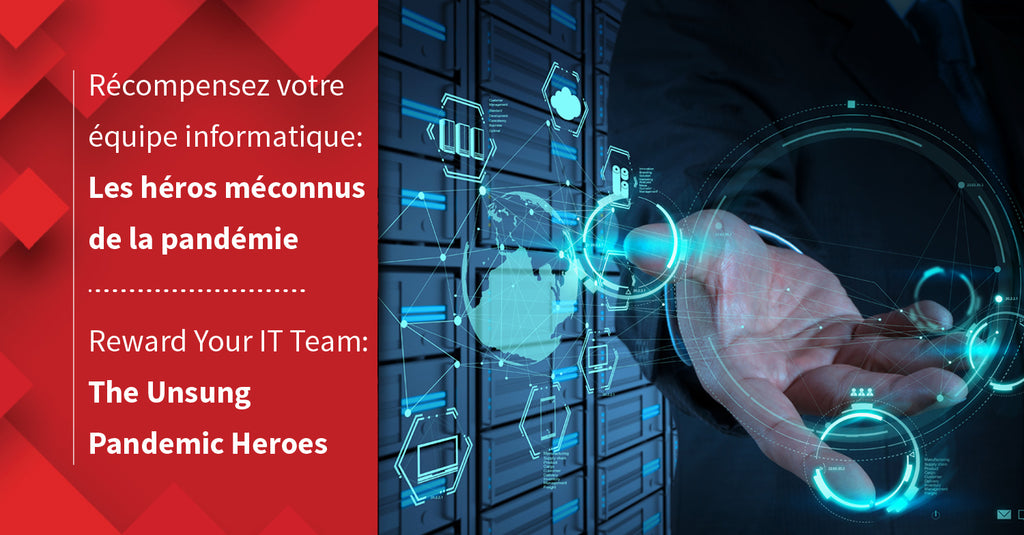 Even IT Superheroes Need a Break—Stay on Top of Your IT While Rewarding Your Team
Fri Apr 16, 2021 | jean-francois roberge
---
It's not surprising that we are currently seeing a surge in demand for IT specialists but with the same number of qualified specialists on the job market. The result is higher turnover and increased IT specialist salaries. That being said, are you invested in your current IT team?

Here's what we know: it's April 2021 and summer is fast approaching. Everyone is eager to take a well-deserved break after the incredibly demanding and exhausting year we've had—and those feelings are no stranger to the incredible folks that make up your IT department.


So first, let's start by saying
THANK YOU to our IT Teams!


Now, let's talk about the upcoming summer and how those incredible IT professionals need a well-deserved break; and how you're going to manage a reduced IT department.

Luckily, we know just what your organization needs: Managed Services.

Here's How Managed Services Can Benefit Your Organization: 
1. Managed Services will free up your IT team
Your organization will benefit from their creativity and talent on other major IT related projects.

2. Maintenance & Tasks
Managed Services will perform the maintenance and repetitive tasks that bog down your IT department.

3. Peace of Mind
With Managed Services, you will have peace of mind knowing that your IT is being managed well.

4. Tools & Expertise
When issues do happen, managed service providers (like XMA!) have the tools in place to proactively resolve the problem for you—while your team focuses on taking your organization to the next level.

5. Financial Benefits
Take advantage of the financial benefits of managed services by increasing your team's productivity.
Lightening the load of your IT department by investing in Managed Services means you've opened up a world of opportunity for your IT department, who have certainly earned their stripes over the past year. Activate their creativity and talent to benefit your organization, and have peace of mind that your IT is being securely managed while your team takes a well-deserved break this summer. It's a win-win for your team and your organization.


Ready To Dive In?
XMA offers a robust managed service platform that caters to the specific needs of your organization. Let's get ready for the summer break together—and get your organization prepared with managed services by XMA.
If you're interested in learning more about any of the above, please contact us today. You can also read more about our Managed Services offering here.