Subscribe to our blog to stay up-to-date.
---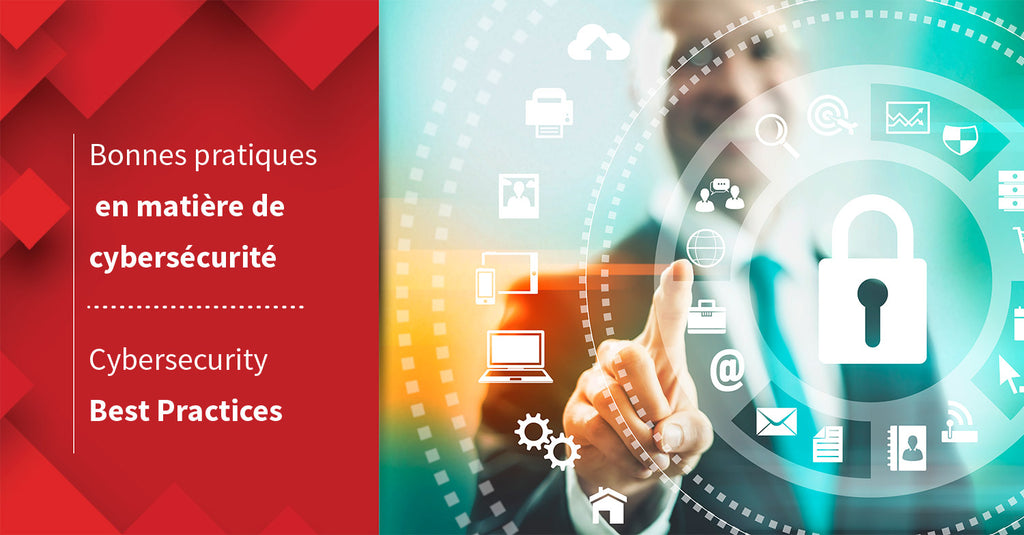 Cybersecurity: What You Need to Know
Mon Dec 07, 2020 | Deborah Hamon
---
Far too many companies have the "it's never going to happen to us" mindset, meaning they are not taking the proactive and safe approach when it comes to cybersecurity. With thousands of people working from home due to the pandemic these past few months, cybercrime has been more lucrative than ever before. 
The remote workforce and pandemic in general have opened up new doors for cybercriminals to explore—affecting individuals and organizations alike. Think you aren't likely to be targeted? Think again. 
80% of companies have seen an increase in cyberattacks (Fintech News, 2020)
Cloud based attacks increased 630% between January and April of 2020 (Fintech News, 2020)
So, what does this mean for your business?
Well, let's first understand what you should be looking for. 
The main goal of these malicious organizations and independent hackers is to get a hold of your business-critical data. Computers are generally the "entry" point but what many companies don't understand is that this can lead to a wider network infiltration (including internal/external servers, email accounts, the cloud, etc.) In order to keep your company safe, you need to be aware of the risks, the different forms that attacks can disguise themselves as and put protocols in place to ensure your sensitive company information stays where it should. 
Some Forms of Attacks Include:
Social engineering.

This typically involves a cybercriminal impersonating your IT department, and requesting that an employee or user logs in to perform a critical update to their computer or a specific system. Once the login is successful, they can execute malicious code or deactivate any secure "defences" that are active.




Phishing.

This has become a very common method for cybercriminals. The attacks have become more personal and targeted as well, which makes them significantly more difficult to identify as malicious. Cybercriminals will use this method to develop a relationship or create trust with an end-user in order to trick them into clicking a link, opening an attachment or downloading a PDF—all of which can trigger an install of malware on the device.




Remote Desktop Protocol.

When IT administrators open the remote desktop protocol ports of workstations (or worse, servers) to the internet, attackers can make an effort to find the password for IT equipment. Once successful, they will use the equipment to assist them in detecting the credentials of the domain administrator.




Bottom line: cybercrime is dangerous and will infect your systems, creating stress on your company and costing you time and money. You want nothing to do with it.


What Can You Do to Protect Your Company?
You can (and should) apply best practices, such as training and informing users on what to look for, limiting user access rights, updating your operating systems often, securing your back-up infrastructure, VPN and RDP. However, these attacks are time consuming and costly. It is best to prevent them. We can help.


Our Security Operation Center is here for you. Here's what is included:
Complete SOC services

Threat detection

Response and remediation

Next-generation endpoint security

On-demand security operations

Always-available threat coverage

Next-gen threat detection and remediation

Ransomware peace of mind




Find more in-depth details here.


If you aren't sure where your company stands when it comes to security best practices, or even where to start, reach out to us today. We'd be happy to work with you to conduct a FREE, no commitment security audit so that you can have a better understanding of where you need to improve in order to effectively protect your business. 



Request Your FREE Cybersecurity Audit Here!